Ini ada sisa poto2 dr travelling my cousin akhir Mei 2010 , biasa deh tuh org udah ga inget ini/itu terpaksa g liat2 halaman Wikitravel untuk cocokin poto dimana aja . cape de tapi kan sayang tuh poto mau disimpen di HD g ajah . iya ga ?f
Kan ga sembarang org bisa pergi kesana , biasa org kita cuman milih tmp2 wisata yg itu2 lagi , nah nih org demen bgt pergi ke tmp2 yg ga biasa org pergi pasti sih biaya mahal tp kesan nya exclusive ye ? sirik mode on wkwkkkk . Bagus2 banget tuh 3 pulau yg terletak di Samudra India , di timur , tenggara or timur laut Africa . Hihh keren2 pantai & National Park nya . Yah namanya benua Africa kan identik kaya fauna & floranya .
Pertama mereka terbang tuh ke Seychelles itu gugusan pulau2 paling luar dr benua Africa terkenal pantai2 nya yg bersih , laut biru yg keren2 . Bekas jajahan Perancis . Kalo g ga bs crt bnyk harap maklum krn tidak mengalami sndr jalan2 ini . So enjoy the pictures aja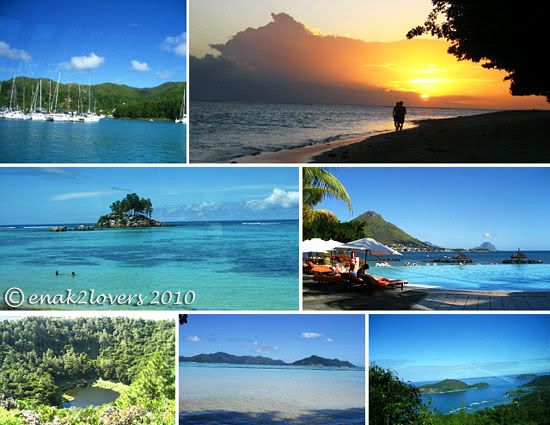 Dari situ baru ke tetangganya Mauritius yg notabene ex jajahan Inggris , disini mrk nginep di satu htl yg kolam renangnya menghadap pantai langsung , bgs bgt tuh kolam renang n lautnya . Menikmati sunset sore hari enak amat yah ?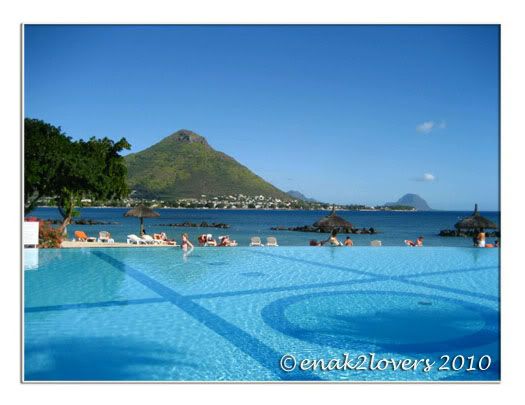 Ga ketinggalan mereka liat Botanic Garden Sir Seewoossagur Ramgoolam (pjng n suseh amat namanya) itu kebun raya kae Kb Raya Bogor , bnyk aneka flora disini termasuk yg populer kolam lotus yg daunnya gede2 segede nampah/nyiru . Di Kb Raya Bogor di blk Istana Bogor juga ada jenis ini , menurut sejarah juga sumbangan dr pemerintah Mauritus or Madagsakar . Amazing liat daun2 yg lebar n bulat2 . Bunga2nya malah jarang terlihat , ga seperti jenis laen yg g liat di Kunming China wkt g pergi bunganya banyak banget . G demen bunga lotus kesan nya anggun .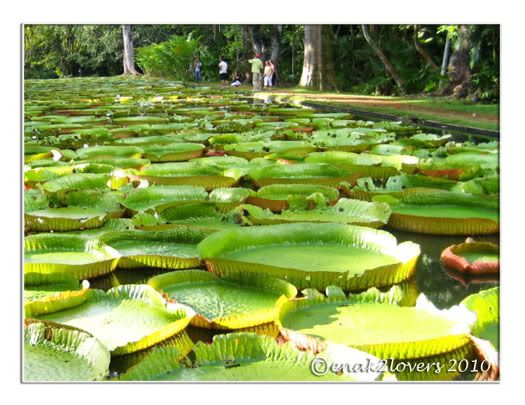 Pulau terakhir yg mereka visit >> Madagaskar disini bnyk objel yg menarik salah satu yg terkenal Avenue of Baobab Trees di Marondava lucu kan liat pohonnya kae gitu , sepanjang avenue ditanam Baobab Tree kalo dipoto wkt sunset cakep banget !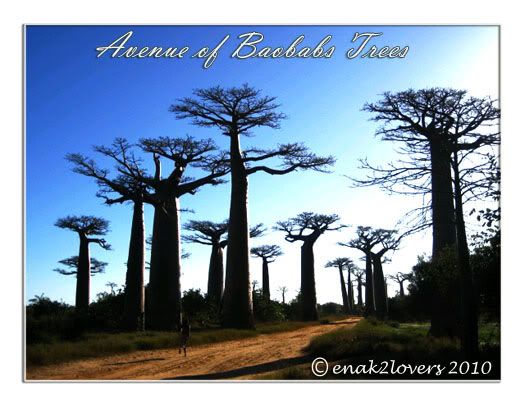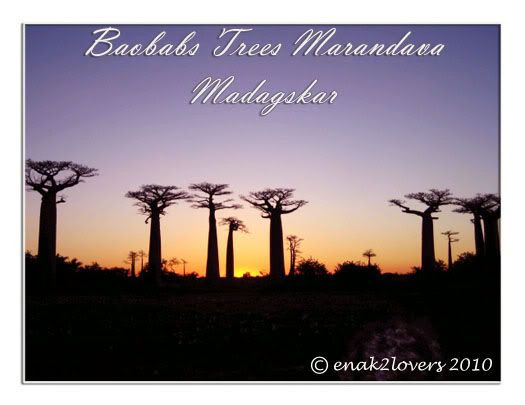 Bnyk National Park juga disini salah satunya Taman National Bemaraha yg ada hutan Mangrove nya keren yah …selaen itu ada juga hutan batu " Tsingy" mirip kae di Shillin Cina yg perna g pergi , itu lautan Karst yg merupakan endapan/sedimen diperut bumi trus muncul kembali ke permukaan bumi krn erosi . Persis kejadiannya kae di Shillin yg perna g poto2 wkt ke Cina . National Park ini tercatat sbg list World Heritage oleh UNESCO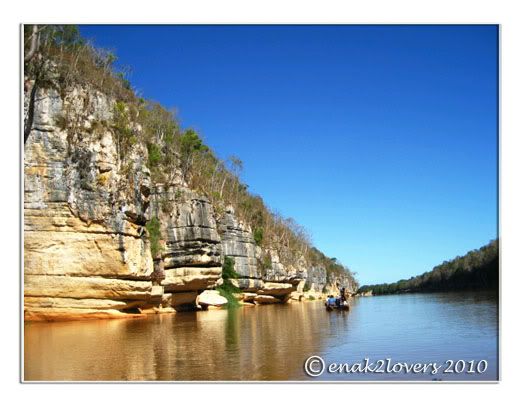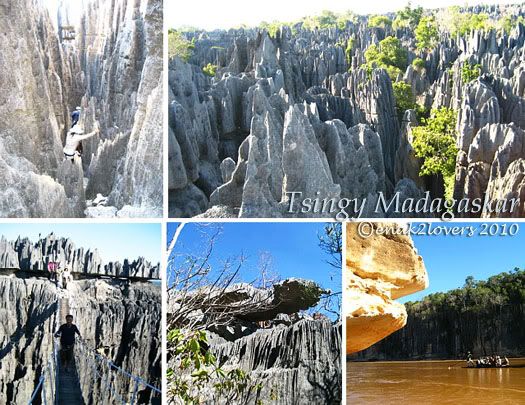 Picts terakhir >> kota Antananarivo yg merupakan capital dr Madagaskar berpenduduk sekitar sejuta jiwa , Bgs juga kotanya terlihat cukup ramai ditengah2 kota , krn ex jajahan Perancis bnyk tersebar gereja2 Roman Catholic . Beakhirlah perjalanan my cousin visits 3 negara di Samudra Hindia sebelah Africa . Kapan g kesana ya ? ha22