Ga kerasa thn 2009 berlalu juga , huhh rasaya cepet banget yah .. kalo org2 pada pny resolusi di taun 2010 g malah ga perna bikin resolusi apa2 , soalnya g mikir hidup mengalir aja kae air hi222 . dasar edan yah ,
Akhir tahun kali ini ga ada yg special jadi di rumah aja , krn anggota keluarga pada pergi n pny acara masing2 , mama g ikutan pergi ke Jawa n Bali ikut cici g . jadilah g di rumah nemenin bokap .. Males mau kemana2 juga , g coba ubah template blog yg udah terasa old fashion banget . Trus donlot2 scrapbooking yg ada gratisan nya . Mau bikin yg baru aja buat ucapan Met Natal & Tahun Baru ga mood , jadi susah banget ! yah gitu deh kalo ga mood , susah ga jadi2 ..
Nah ini g paksain saking di Blog g sampe ga ada ucapan apa2 ,, say nothing to our friends hua222 pdhl yg laen dah ucapin dari kapan2 .. maap temen2 kite terlambat but it's OK than say nothing iya ga ? hue222
G dapet kiriman poto2 dari Julie temen g di Belanda jadilah g pasang potonya disini , sekaligus mo bikin scrapbooknya crt nya , tp idea ga kluar2 mempet amat yah , terpaksa g pake quick page aja pdhl g pgn nya bs kreasi sendiri spt sebelomnya g bikin . Ahh sudahlah g tancep gas aja deh …itu poto2 diambil bln Desember di Apeldoorn .. kata Julie winter kali ini gilee dingin amat n salju tebel banget liat aja tuh jalanan yg sebelomnya g perna post jalan nya bgs waktu musim gugur , pohon2 pada kuning n merah daun nya skrg jadi putih n jalan tertutup salju . Jalanan jadi licin sekali kata Julie.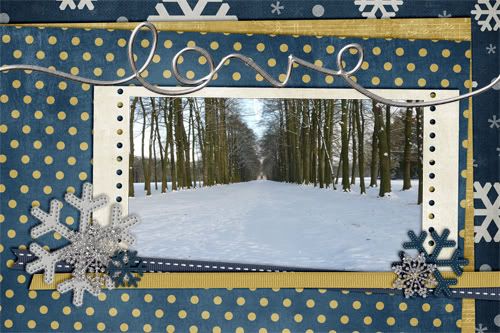 design by
erin scraporchard
Trus waktu Natal Julie diundang mkn sama temen suaminya , mkn an mulai dari appetizer berupa daging dada bebek yg di smoked , juga ada soup trus ada main course and dessert nya kliatan menarik banget yah . trus poto2 laen itu bangku di depan rumah Julie udah ketutup salju ha22 , kebayang dingin nya kae di dalam freezer .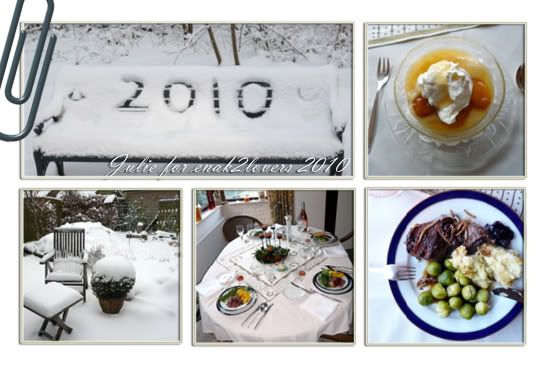 Sedangkan waktu taun baru Julie di invite lagi sama tetangga nya , di poto bawah terlihat Julie & Hubby diapit 2 anak tetangga yg udah remaja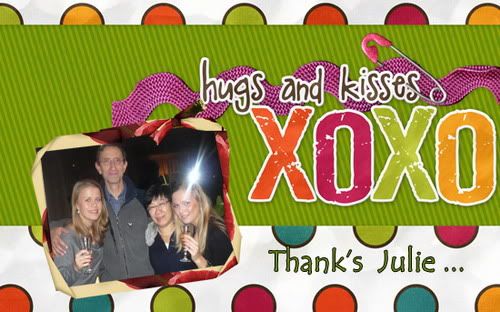 design by
marie stones freedigitalscrapbooking
Akhir kata g kutip salah satu sms yg g terima dari temen
Tulislah rencanamu dgn sebuah pensil dan beri penghapusnya kepada Tuhan ,
Biarkan Dia menghapus bagian2 yg salah dan menggantikan dgn rencanaNYA yg indah dalam hidup ini
Selamat Natal & Happy New Year 2010 !